Oreo Original 66g
The Original Oreo is the best-selling cookie in the history of the world. This cookie went down in history almost from the day of its creation in 1912. Since then, its format has undergone numerous modifications. Its wide catalog and its multiple collaborations with other brands have made Oreo cookies known worldwide. 
From the first minute this cookie became known, it has been number 1 in sales. Therefore, if you want your vending machine to be a success, you must have the Oreo Original 66g in it.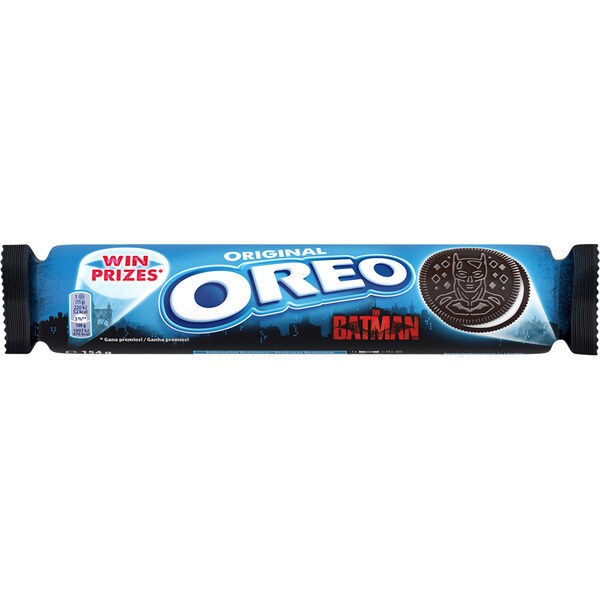 In Distribución Mayorista we have the full range of Oreo wholesale. Since we are specialists in vending products. Within our wide catalog of vending products you will find all the Oreo.
We have the best cookie vending in the market, we specialize in the online sale of vending products for vending and impulse vending machines.
In our catalog you will find the largest variety of vending products and categories of the sector, placing your orders with us you will save money thanks to our numerous sales and promotions vending.
We have a wide variety of formats and flavors of Oreo cookies, we are wholesale distributors of Mondelez at the best price.
We are the best suppliers of vending products, we are in the top of vending companies in Spain.
If you are looking for a product that triumphs and has a great rotation, the Oreo cookies of the brand are your ideal product. On our website you can buy many cookies wholesale with the best prices and after-sales services.
Cookies are one of the best-selling products in our country, Oreo cookies are a success among our customers, being perfect for consumers of all ages. 
In our company we are distributors of Oreo cookies in Spain, France and Portugal. If you like these cookies, in our catalog you can find a different varieties for these cookies wholesale:
Tamaño canal

1

Espiral canal

12
15 other products in the same category: