Sale of Kinder Bueno Blanco 39g, delicious wafers with creamy milk and hazelnut filling, covered in white chocolate, from the Ferrero Kinder brand, for vending machines.
Box of 30 units.
Delicious Ferrero Kinder products wholesale.
Discover all our chocolates.
Kinder Bueno White wholesale
Kinder Bueno White, also known as Kinder Bueno White, consists of two crispy wafer bars with a creamy milk and hazelnut filling, covered with a thin layer of delicious white chocolate.
Making chocolate is just one part of the Kinder brand's history. At all times they give priority to family togetherness and that is what makes the Kinder brand so special. In addition, they take great care with quality and innovation.
This brand has grown worldwide, and over the years Kinder has presented all its products all over the world. All its products have grown and evolved as the youngest members of the family have. Each product is associated with a certain age group.
In this case, Kinder bueno is a product that is largely consumed by millennials. Kinder adapted to them by creating a chocolate product that is perfect for a generation that is more social and active.

Wholesale Distribution of Kinder Bueno White
At Distribución Mayorista we are specialists in vending machines, and for that we have the best vending products on the market. If you are looking for the perfect sweet snack, you are in luck because it is the Kinder Bueno white.
All Kinder brand products will be a success in your vending machines, Kinder brand chocolates and snacks are very popular among children and adults.
On our website you will find all the varieties of Kinder we have available for vending and impulse machines. As vending specialists, we can assure you that choosing Kinder products is a safe bet.
In Distribución Mayorista we only work with the highest quality brands such as kinder, we have the best catalog of vending products on the market, in it you will find the widest variety of categories of vending products, accompanied by the best prices.
If you want to buy good white Kinder cheap you are in the right store. We are wholesale distributors of Kinder in Spain, France and Portugal, you will not find a better supplier of vending products than us, we are specialists in the wholesale of vending products.
In our wholesale store of vending products we have the best prices in Kinder Bueno, in our online catalog you will find the best formats in Kinder Bueno, always at the best price and with the best market conditions.
Our orders are delivered within 24/48 hours.
Are you looking for the best products for your vending machines?
If the answer is yes, you are in the right online store. Because we are specialists in wholesale vending products. In front of your eyes you have the star product par excellence. If you sell Kinder Bueno in your vending machines you are doing the right thing.
Any Kinder brand option is a good idea for your vending machines. 
NOTICE
In order to offer the best price and to meet the strong demand, we sometimes import this product from other countries.
The quality level and taste of the imported products is the same and the manufacturer itself guarantees it.
In these cases, in compliance with current regulations, a sticker is added with the translation of the ingredients.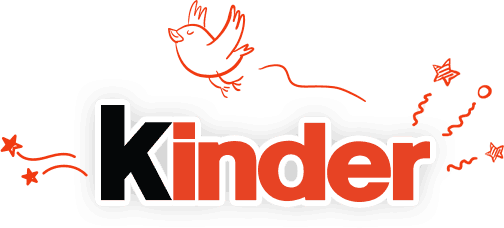 Tamaño canal

1

Espiral canal

12
15 other products in the same category: